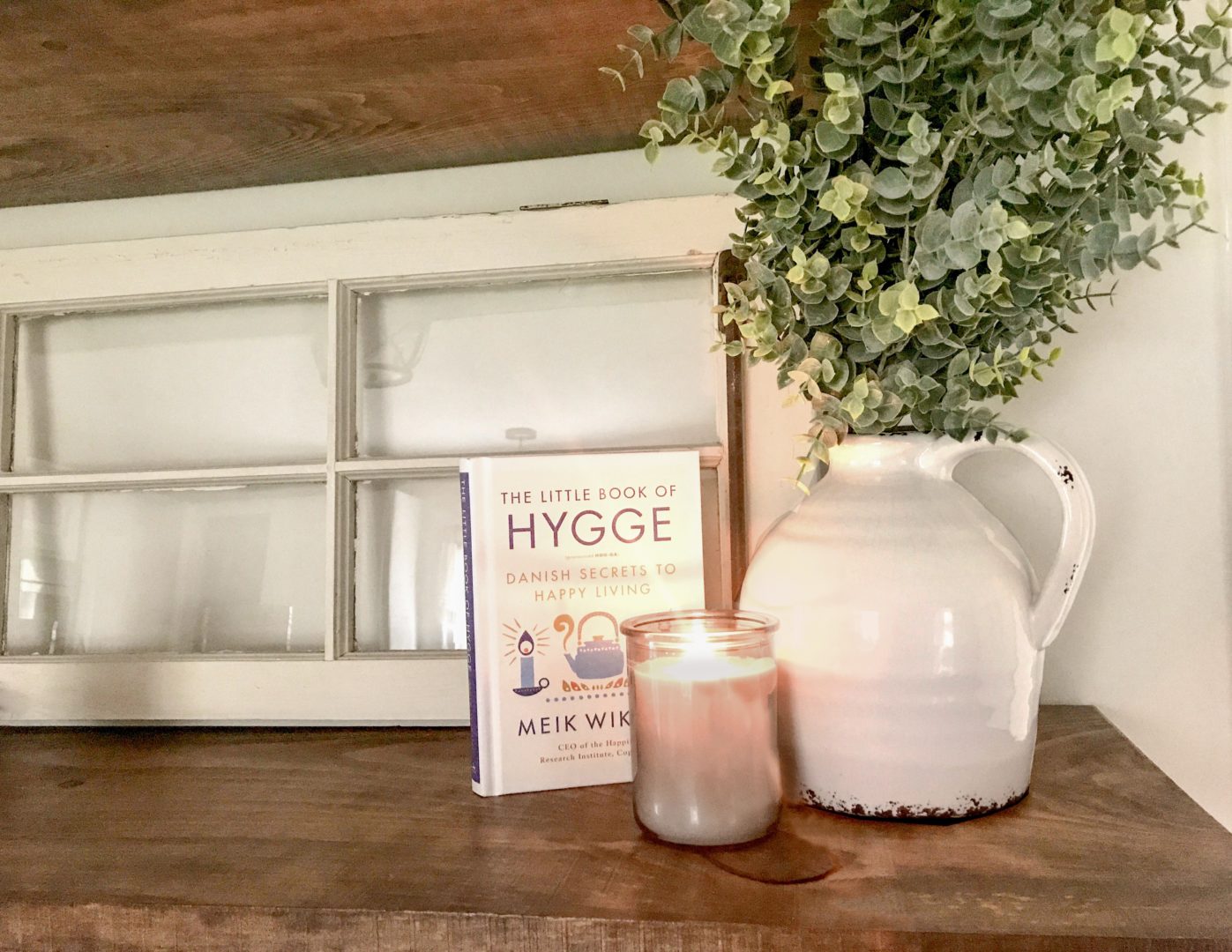 Many of us are entering six, seven, even eight weeks of Covid-19-induced Work-From-Home orders. It is challenging to carve out space at home to accomplish the same productivity one might have in the office. I have read some amusing accounts of people creating adjustable height desks from ironing boards or dividing the kitchen table into cubicles with a row of potted plants. If we also must create focused learning spaces for children trying to keep up with digital lessons, there are additional hurdles. How can we keep sacred a space that evokes refuge, security, serenity, and sanity in the midst of all this multi-tasking?
Everyone defines their comfort in different ways. The Danish define the concept of Hygge (pronounced hoo-gah) as achieving feelings of coziness, well-being, and contentment through one's environment. Hygge is considered by Danes and Scandinavians to be "a defining feature of our cultural identity and an integral part of the national DNA," according to Meik Wiking, the CEO of the Happiness Research Institute in Copenhagen. It's a lifestyle; the word itself actually is derived from a Norwegian word for "well-being." What can we learn from these Northern neighbors? How can we utilize this concept to impact space and design in a way that improves everyone's mental health? Hygge is yet another tool in our toolbox, which also includes concepts such as Biophilia – connecting built environments to nature to promote health and well-being. (See Nature Never Fails, March 23, 2018) Here are a few Hygge takeaways for Work-From-Home: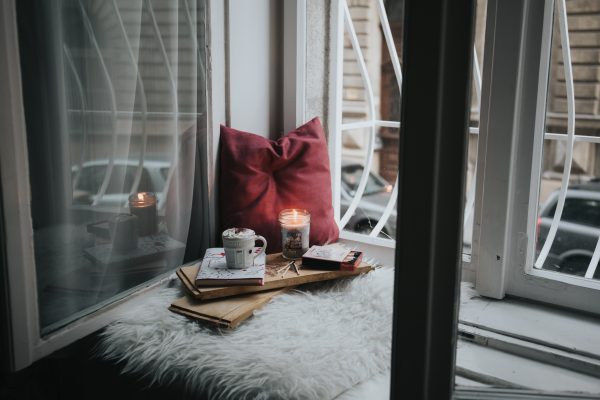 Take advantage of this time at home to light some candles and work near natural light.
Candles and Light: This might seem trivial, but Danes consider candles to be the most important and simple way of creating a "cozy" Hygge space. While we may not be able to utilize this idea (fire codes!) when we return to the office, we can take advantage of it at home. Lighting is such an important element of design. So, open the blinds, light some candles, and enjoy the absence of any unflattering fluorescent overhead office lighting.
Utilize Natural Materials: Scandinavian design is sleek and simple but maintains its warmth through the incorporation of wood and natural materials. Wood furniture, or the use of stone, leather, or fabrics can result in approachable and relaxed spaces. There is a Hygge effect created by bringing the outdoors inside with flowers and plant – more texture – particularly during a time many of us crave being out and about. (Just out the window from my Work-From-Home space, I recently noticed a mother squirrel carrying branches of blooming azaleas to her nest. It seems even nature understands the concept of creating comfort, joy and well-being.)
Clear your Workspace: Don't let clutter overcome. Function and aesthetics are important, so take a moment to organize your work space, your kids' school space, or even your kitchen table. Enjoy the clarity and lightness of a clean table in your home office.
Communal Space and Togetherness: While this is something we all might feel we are lacking right now, a Hygge solution would be to make living spaces more enjoyable – sofas with cozy throw blankets, and the dining table reserved for family meals, conversation, and games. (No eating in front of the TV!)
Today at home, and soon – hopefully – going back to the office, spaces designed to encourage togetherness and gathering will be of utmost importance to recreate our post-ZOOM connections with others. Just how our future work spaces will be shaped is a good question. How can we ensure comfort and well-being while we may well have to continue at 6-foot distances? Can togetherness and pandemic safety co-exist? As we seek design solutions to help our clients adapt, we will be exploring scientific research, along with concepts like Hygge and Biophilia, to shape our together spaces in new ways. Stay tuned!
Wood furniture, or the use of stone, leather, or fabrics can result in approachable and relaxed spaces. Bringing the outdoors inside with flowers and plants adds to the Hygge effect. (photo credit: Modsy)