Evidence that a small project can result in a big transformation for patients and staff is in the renovation of Southington Care Center's second floor reception area and nurses' station.
This 1,620-sf space previously was anchored by a bulky, institutional desk where nurses and staff monitored patients and charted their care. The room was busy and confusing to residents, who often were parked in wheelchairs around the desk. There was no natural light.
The challenge was to create better purpose for the confined space, with a goal of making the area more concierge-like. Designers conceived a reception space to welcome visitors, with clinical and charting functions tucked behind a perforated wooden panel.
Designers then opened the space, creating a series of cascading areas, including a smaller nurses' station, a garden or activity room anchored by a fireplace and a large-screen for games or viewing, and an outdoor terrace, which allows natural light to reach the center of the floor. The nurses' working space, while disguised, still allows views for patient monitoring.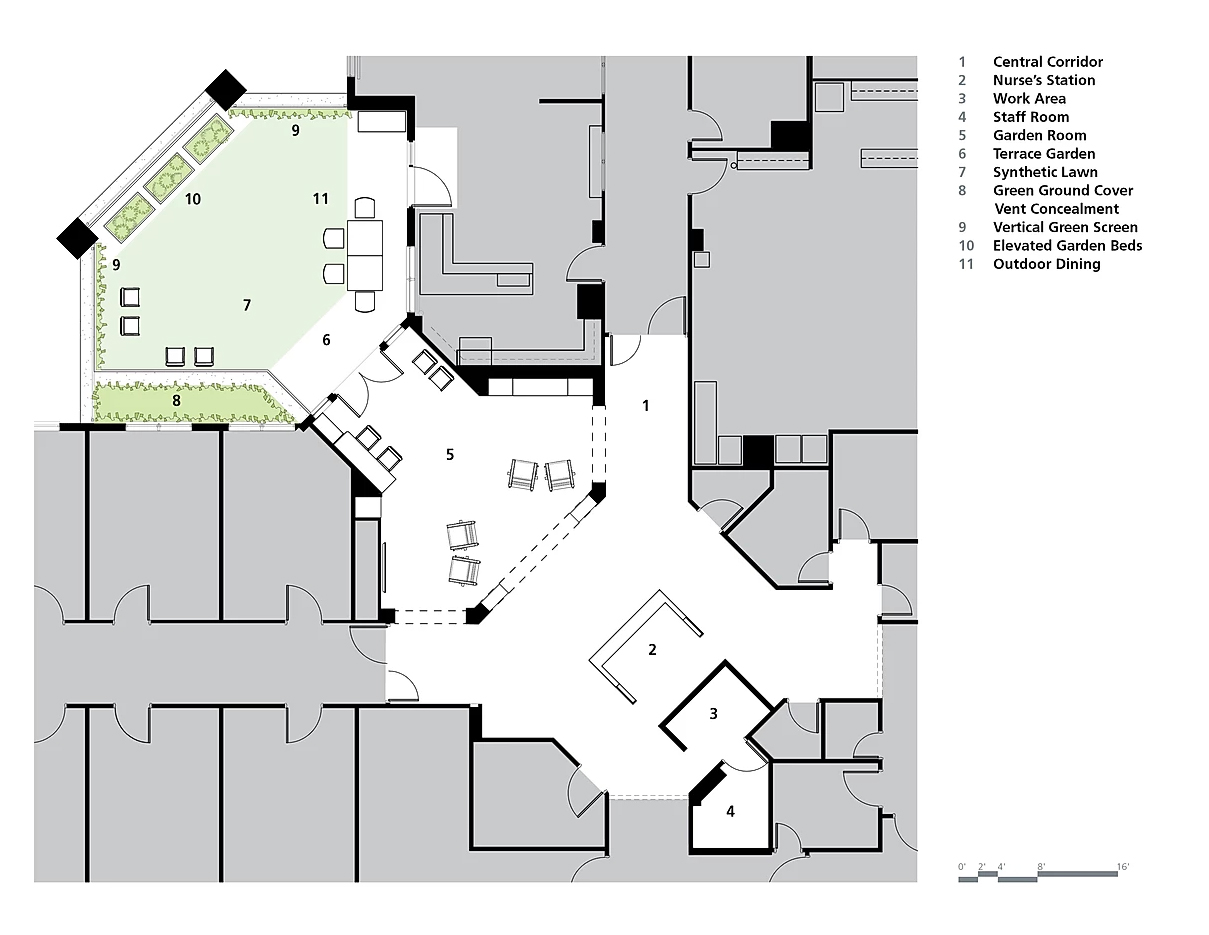 Bringing the outside in has enhanced the health and well-being of residents and staff. It's amazing.