The October issue of Travel and Leisure Magazine puts our home state at the heart of architectural cool, with a sightseeing tour of "Connecticut Modernism" led by author Carol King. Of course, one of the stops is Max Abramovitz's iconic Phoenix Life Insurance Co. Building (now owned by Nassau Reinsurance Company), or "The Boat Building," where our firm recently completed a renovation and refreshment of the executive level. The design team reclaimed, reimagined, and reorganized interior space, resulting an open office work environment for all top executives and producers.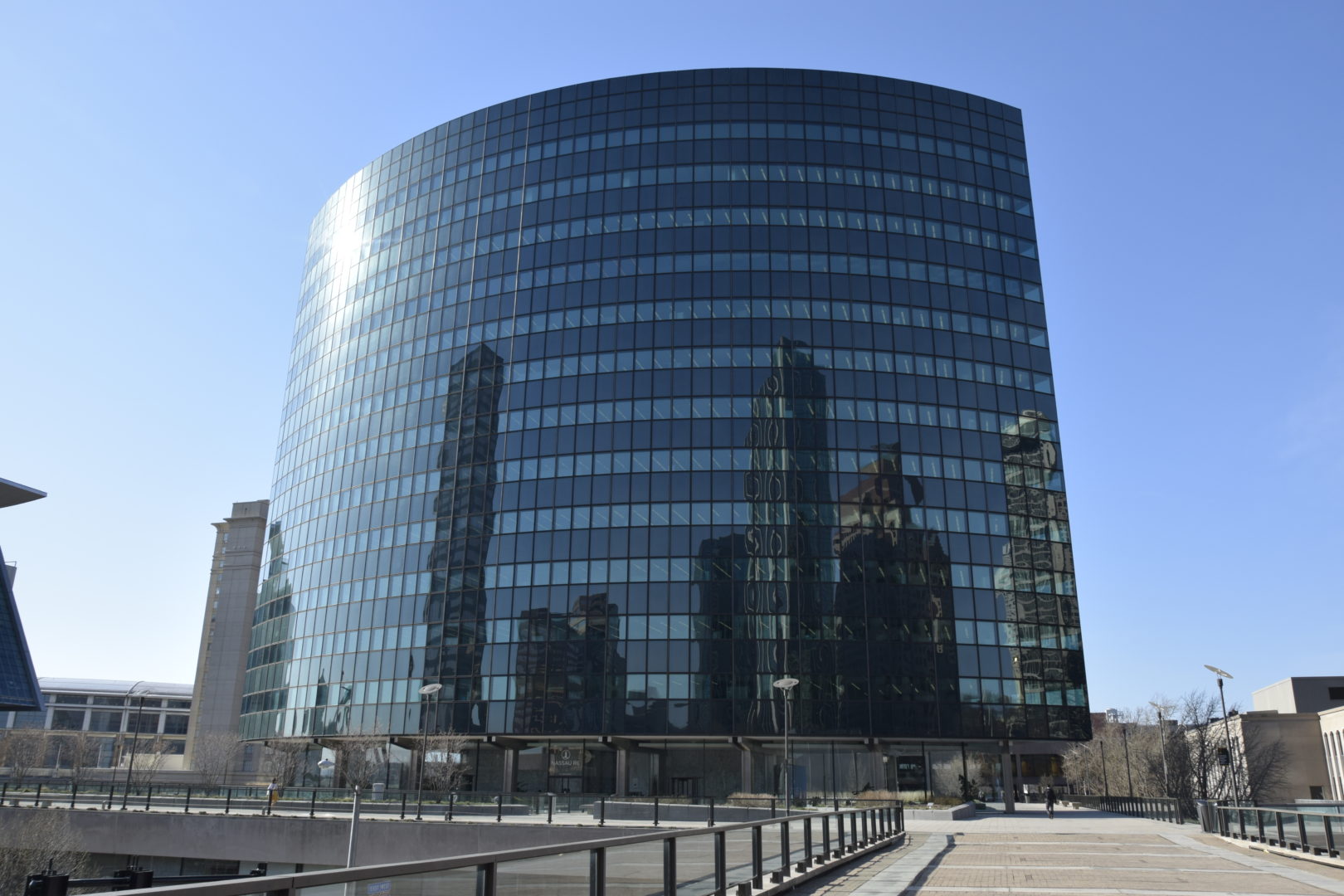 Phoenix Life Insurance Company, aka, "The Boat Building" – Hartford, Connecticut
King writes: "Connecticut Modernism began taking shape in the 1930s, when Walter Gropius, founder of the Bauhaus design school, fled Germany and took a position at Harvard's Graduate School of Design." Other Modernist pioneers soon followed, establishing firms in Manhattan but buying homes in Connecticut. King continues: "Buoyed by the postwar boom, towns like New Canaan and Stamford became creative hot spots full of boldly designed residences, churches and schools. In the sixties, as urban redevelopment swept the country, Modernist office buildings sprouted up." The Boat Building was designed in 1963.

It was awe inspiring to work in such an iconic space and to try to imagine, "What would Max Abramovitz do?" We approached the design with three strategies:
We developed a fresh look to take advantage of the elliptic lenticular cylinder, allowing for panoramic views of downtown Hartford and beyond.
We chose a monochromatic color scheme that allows exterior views to provide the "decoration," to pay homage to the original intent of less ornamentation and more rational use of materials.
We designed transitional frames of polished black lacquer to distinguish the main conference room, kitchen, private break-out rooms, establishing a visitor zone, while also contributing to way-finding.
We are honored to play a role in breathing new life into one of Hartford's distinguished architectural gems. And thank you, Travel and Leisure, for putting us on the map.