Whether aging in place at home or aging in community, bathrooms don't have to look institutional to function well for our more senior population. Designers are putting a lot of thought into functional solutions and attractive finishes and fixtures that exude "spa," not "hospital."
Andrus on Hudson, a senior care community in Hastings-on-Hudson, N.Y., is leading the way with an update to its central bathing room that will provide residents with a luxurious environment that can accommodate the special needs of users with various levels of disability. Universal design, as prescribed by ADA, and clean-ability guided all decisions.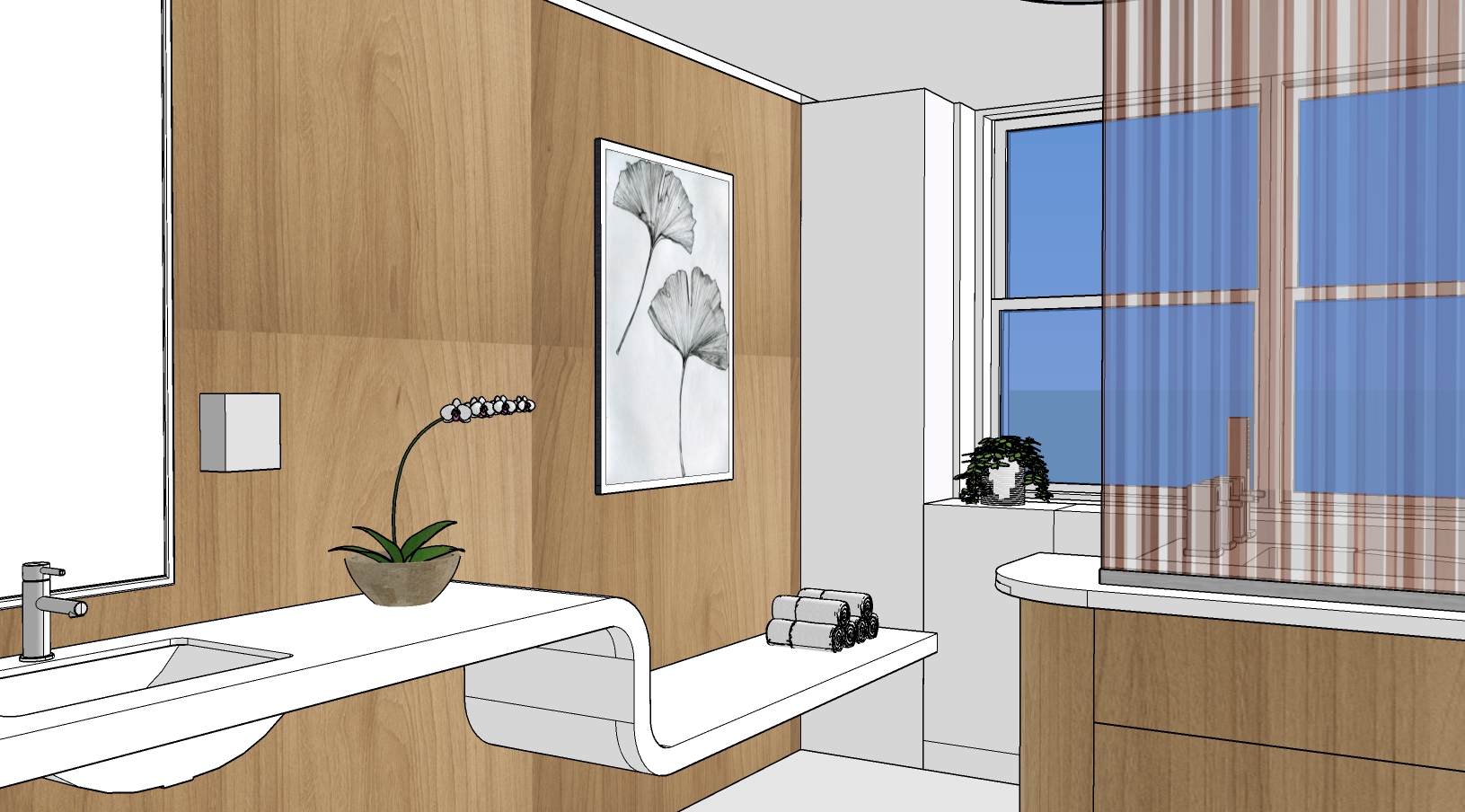 The central focus of the newly imagined space is a walk-in tub, giving residents the option of a bubble/massage bath in the safety of a seated position, with a door that allows easy wheelchair access. This tub is the core of the space, with other components placed around it. Showers are flush to the floor for easy entry. A glass wall with an imbedded natural screen provides privacy for the bathing / showering area and divides the space into two.
An ADA regulation sink is integrated into a sculptural counter that curves down at the bathing area to become a bench for changing or prep. Natural finishes of stone tile and wood create an attractive, yet ergonomic environment. The curved corners of the central tub surround follow the path of a ceiling track that accommodates a lift to carry the most disabled residents to all components — toilet, bench, sink, tub.
While fixtures, clearances and grab bars follow ADA guidelines, they are attractive and contemporary. Most fixtures are wall-mounted for ease of floor cleaning. The overall design reduces seams and surfaces that collect dirt.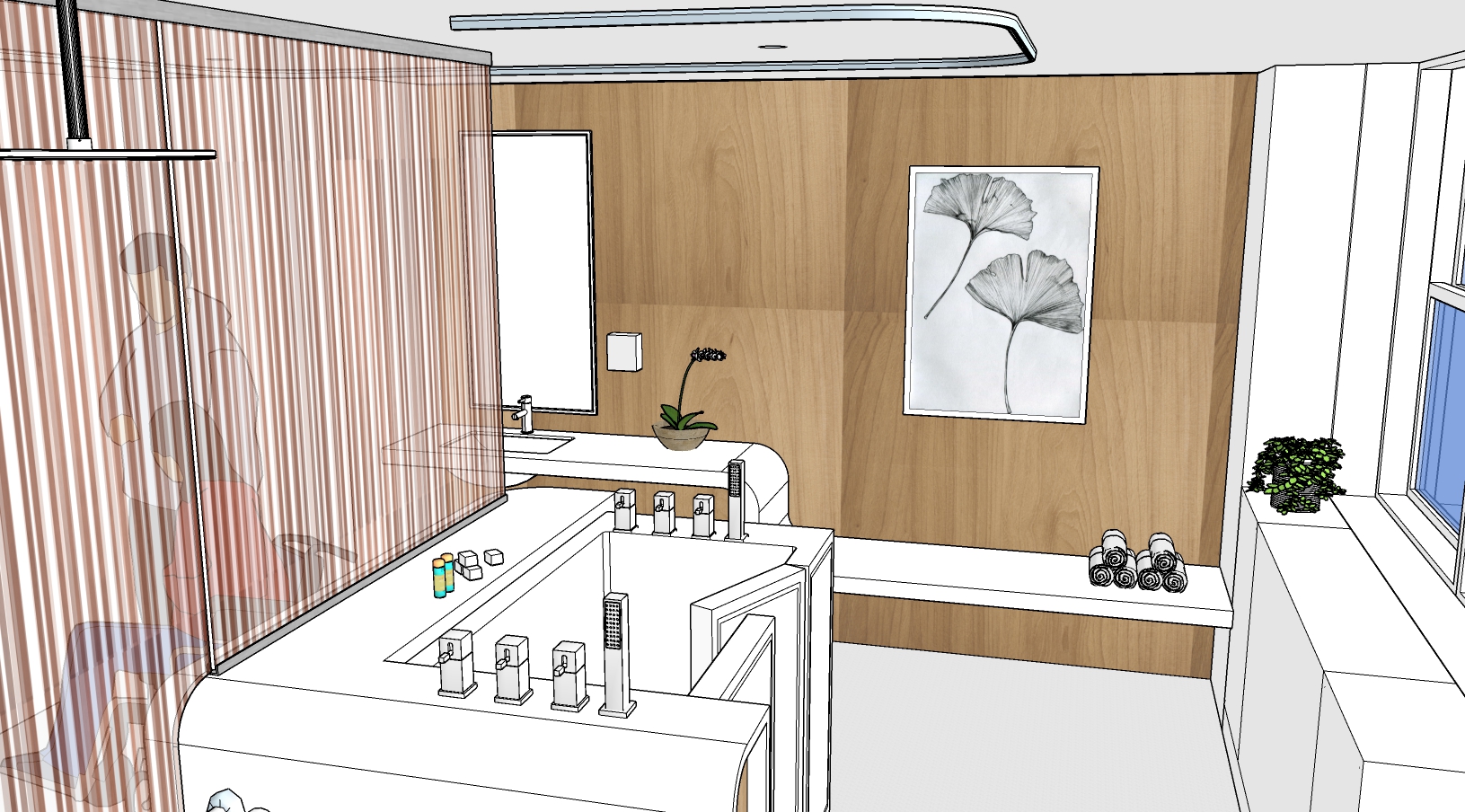 Lighting is designed to reduce glare. The window will provide natural light, and the glass privacy screen allows natural light to permeate the bathing space.
As our population ages, many will be looking for solutions that accommodate change, while still having a "cool factor." Senior communities and the design industry are responding to the challenge.