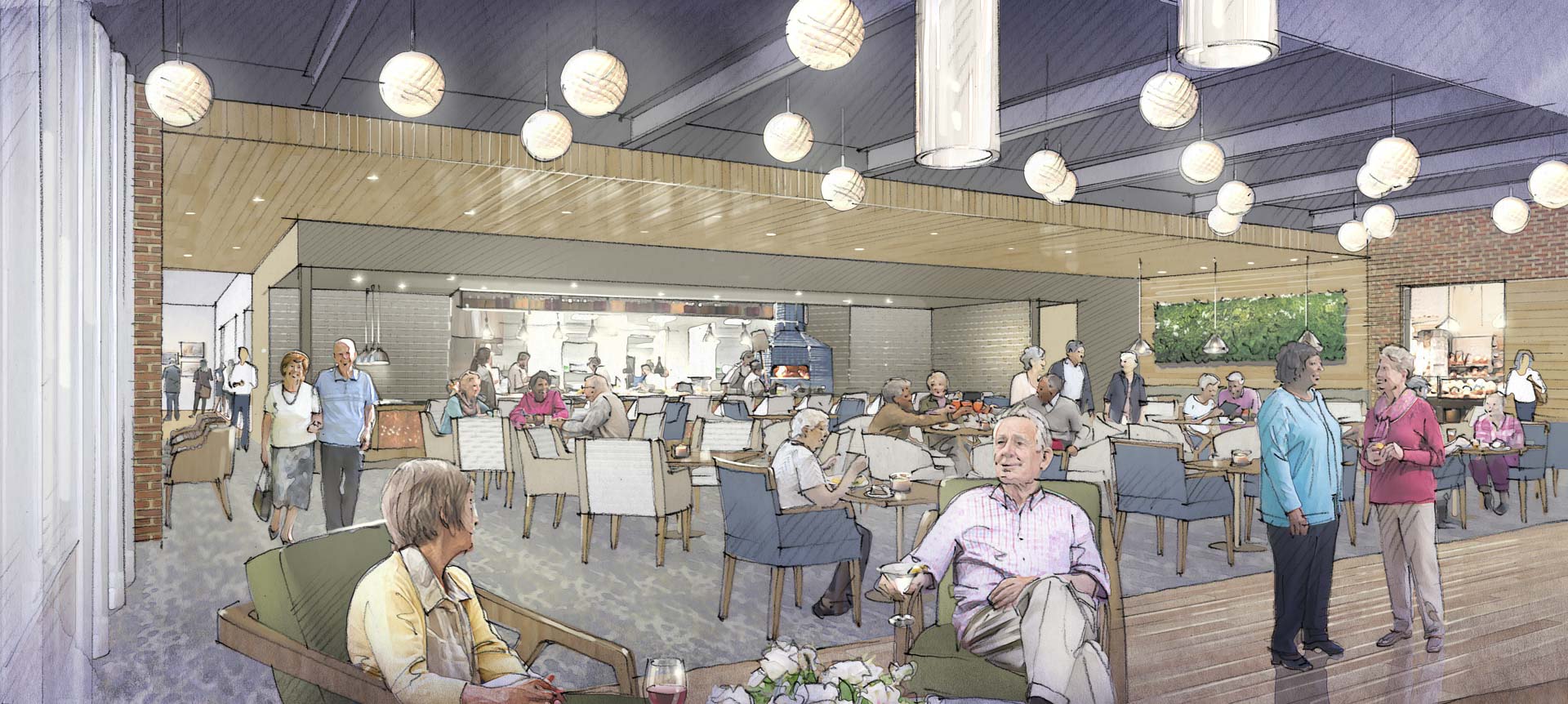 The Bistro at Duncaster Retirement Community.
Sight. Hearing. Taste. Touch. Smell. How often do we stop to think how intricately intertwined our five senses are? Probably not many of us. But as we age, our senses begin to diminish, and for those in senior care environments, the reality is acute. Diseases like macular degeneration deprive many of sight. Seniors with hearing loss suffer higher rates of depression, memory loss and cognitive decline, and hearing aids often deliver poor sound quality. Loss of smell and taste, which can be a side effect of medications, compromises appetite and nutrition.
What can architects and designers do to help? More than you might think. Working with long-time client Duncaster Retirement Community in Bloomfield, CT, we are trying some new strategies with the introduction of a Bistro. Not only are we applying lessons learned in earlier projects, we are hoping this project will contribute to resident well-being in new ways.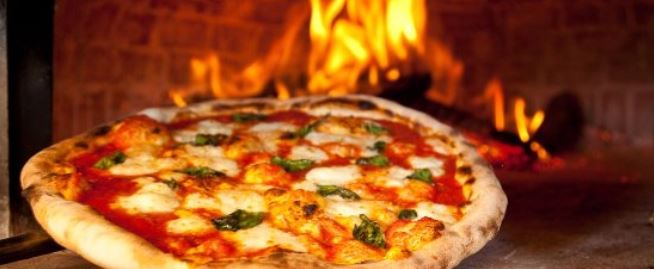 Upon entering the Bistro space, residents will be enticed by the smells of three delicious meals daily. Can anyone resist the aroma of sizzling bacon, or the combination of garlic and olive oil simmering in tomato sauce? The Bistro will have an open kitchen equipped with an open-fire pizza oven, where residents can watch their food being prepared. For diners with a diminished sense of smell, it is hoped the appealing presentation of the food will help them anticipate meals. A large counter-height bar facing the open kitchen serves the dual purpose of creating a more social cook-to-diner experience, while also allowing residents to participate in cooking classes, which teach the essential skills of healthy cooking with flavor enhanced by the use of fresh herbs, spices, onions, garlic and ginger, without relying so much on salt. The space will also feature a grow wall with live green herbs for healthy seasoning and visual interest. An adjacent "Grab and Go," will offer fresh fruit and other healthy snacks all day long.
In addition to abundant daylighting, artificial lighting will be increased by more than 30 percent beyond typical levels with added provisions for dimming to control mood and circadian rhythms. Absorptive wall surfaces, such as fabric-wrapped panels and sound absorbing ceiling panels, will control acoustics to diminish distractions for those with hearing aids. Larger and clearer fonts with excellent contrast will be used for signage and wayfinding.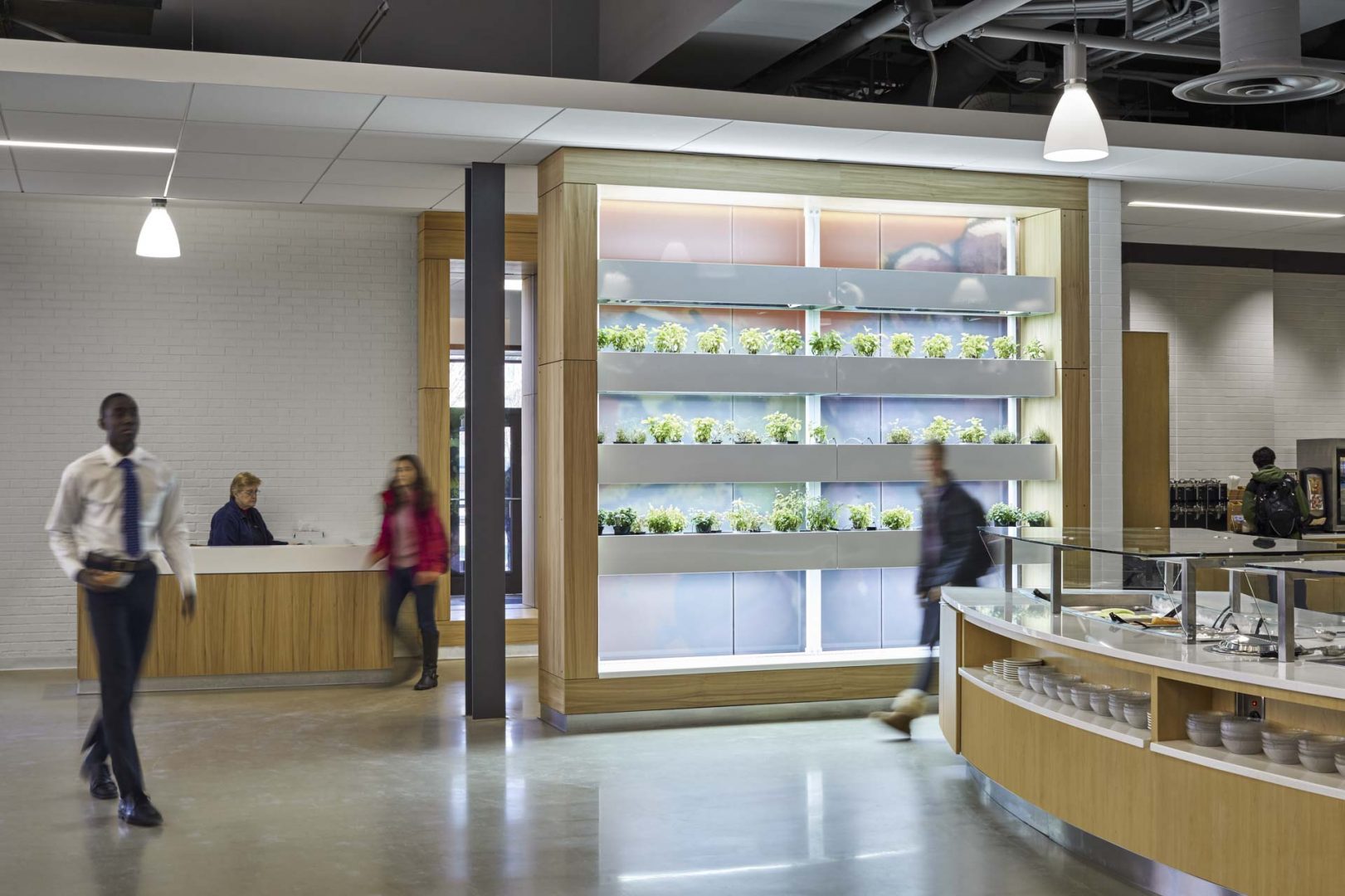 Amenta Emma's design for the Putnam Refectory dining hall at UConn included grow walls on both levels, encouraging students to add fresh herbs to their meals.
The space will combine brick, wood, carpet and soft furniture fabrics to create textural interest and ambiance. Tables will be arranged to encourage community with a variety of seating choices. Of course, all ADA requirements will be met.
We understand that interest in food often declines as a result of the diminishing or loss of our senses. We hope this project will help residents compensate for these losses to stay healthy and nourished.