Beth Pearcy, AIA, CPCH, LEED AP BD+C, leader of Amenta Emma's Sustainability team and co-chair of the BSA Committee on the Environment, will be sharing her knowledge and some of AE's Sustainability practices throughout the month of April.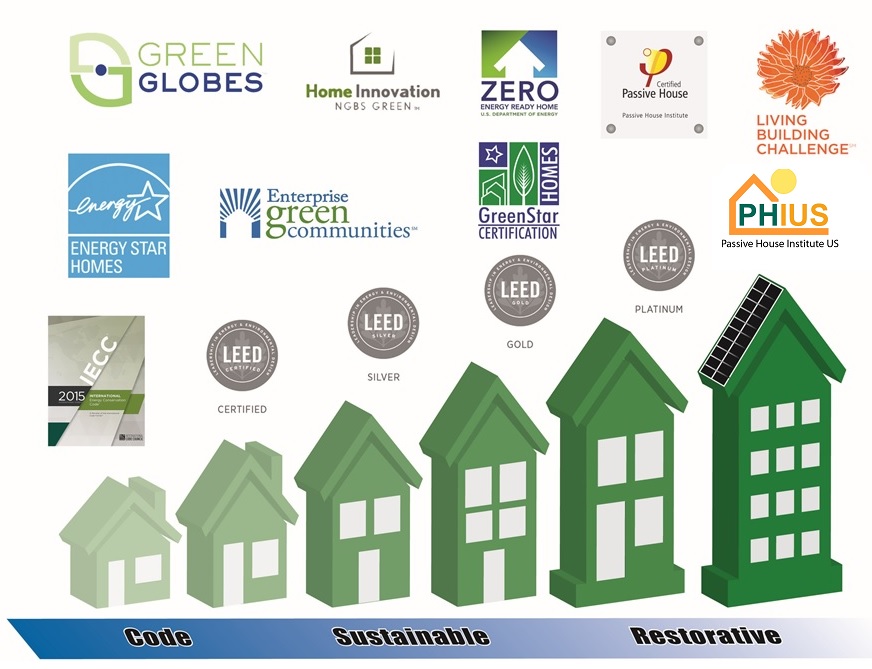 One of the first things we do as part of the design process is to define our sustainability goals for the project. Often that leads to determining a rating system or certification that fits the goals and the project type. Rating systems provide a framework for evaluating criteria compared to other similar projects. However, sometimes the goals of a project don't fit into one specific system, or it is determined that seeking a certification is not the right choice for that project, in that case we will work with the client and project team to create an individual framework for evaluating progress towards our sustainability goals. Regardless of which of these is right for any given project, Amenta Emma is committed to maintaining the knowledge and resources to work with our clients to figure out the best approach for them!
Members of the Amenta Emma Sustainability Team meet to discuss sustainability goals and certifications for a project.