A Ribbon Cutting ceremony was held on Tuesday, 10/26 to celebrate the opening of a rebuilt 60-unit affordable housing complex – part of the Canaan Parish redevelopment designed by Amenta Emma. Several elected and appointed officials, as well as municipal workers, were in attendance.
New Canaan Housing Authority Chair Scott Hobbs said, "We are extremely happy about the finished product and believe that we have created an exceptional structure for our client/tenant occupants."
Residents of the complex began moving to the new 60-unit building on Monday. In the next phase of the redevelopment, eight original Section 8 housing structures will be demolished and replaced with a new 40-unit building. A groundbreaking ceremony was also held to celebrate this next step of the project.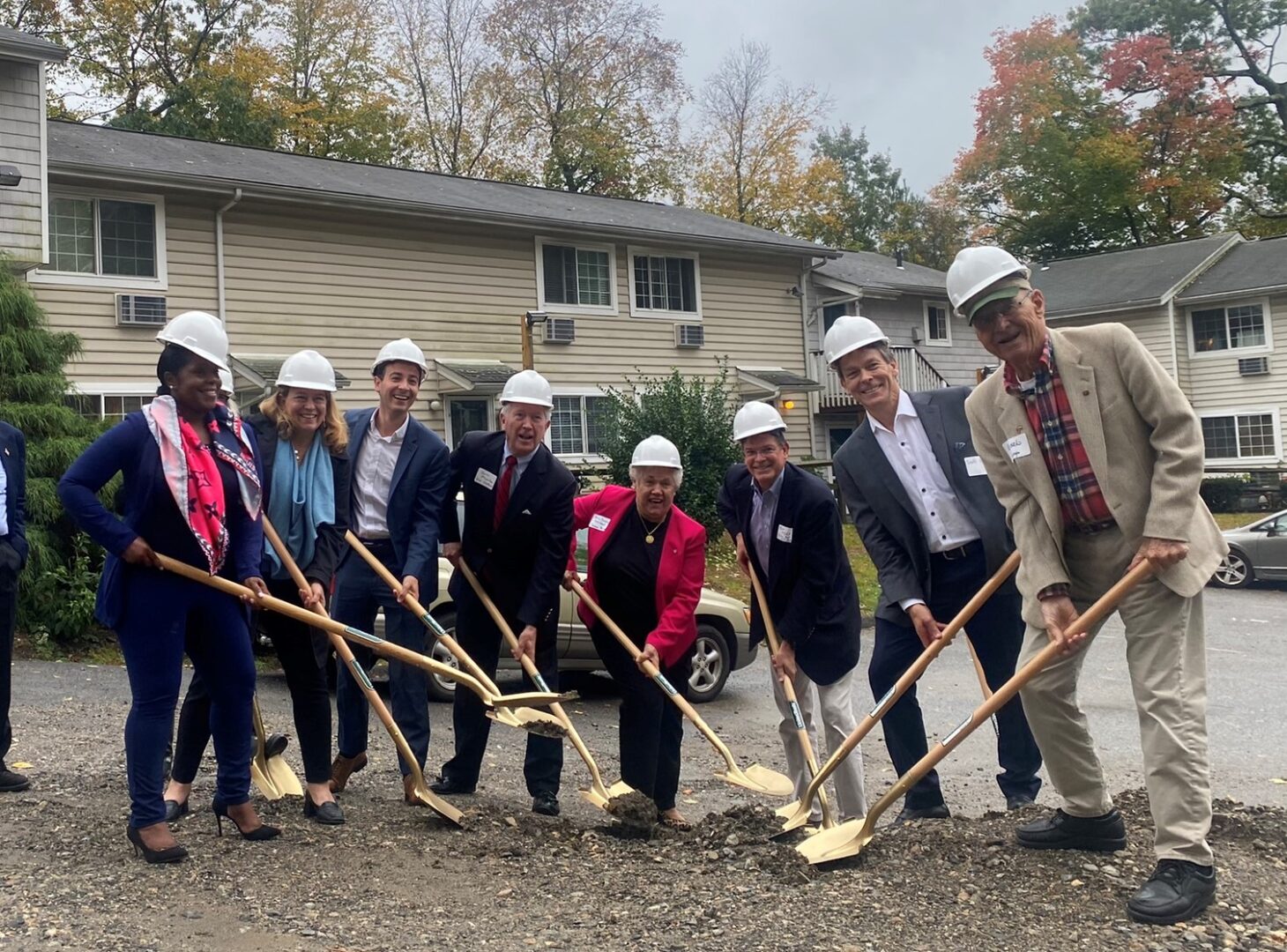 One of the speakers, Chriss Hussey of New Canaan Neighborhoods, Inc. said, "As a mother and a grandmother, I know how important self-esteem is in all of us, especially children. How proud will [the residents] be when they bring their friends home to Canaan Parish."
The redevelopment is being funded by tax credit financing through the Connecticut Housing Finance Authority, as well as an FHA-approved loan and a private bank backstopped by HUD.
Read more about the event here.