When designing in any healthcare or senior living environment, it is important to understand not only how to best suit resident or patient needs, but those of the caretakers as well. Providing an effective and stimulating environment for both staff and residents results in happier and healthier employees and enhanced patient care. This goal played a major role when Amenta Emma redesigned the second floor at Southington Care Center in Southington, CT.
Before
The existing Nurses' Station was dated, visually heavy, and lacked a proper working environment. Nurses worked behind partitions that offered no visual monitoring of residents in the adjacent Garden Room and corridors. A small charting room provided some additional privacy but was cramped and cluttered.
Amenta Emma designers worked closely with the Center's employees and leadership to determine an ideal space. This collaboration, along with evidence-based research into nursing station design, suggested that a combination of working environments would best suit staff needs. Subsequently, the Nurses' Station was divided into three unique but connected zones: a public concierge-type desk, a semi-private work zone, and a visually and acoustically isolated charting room.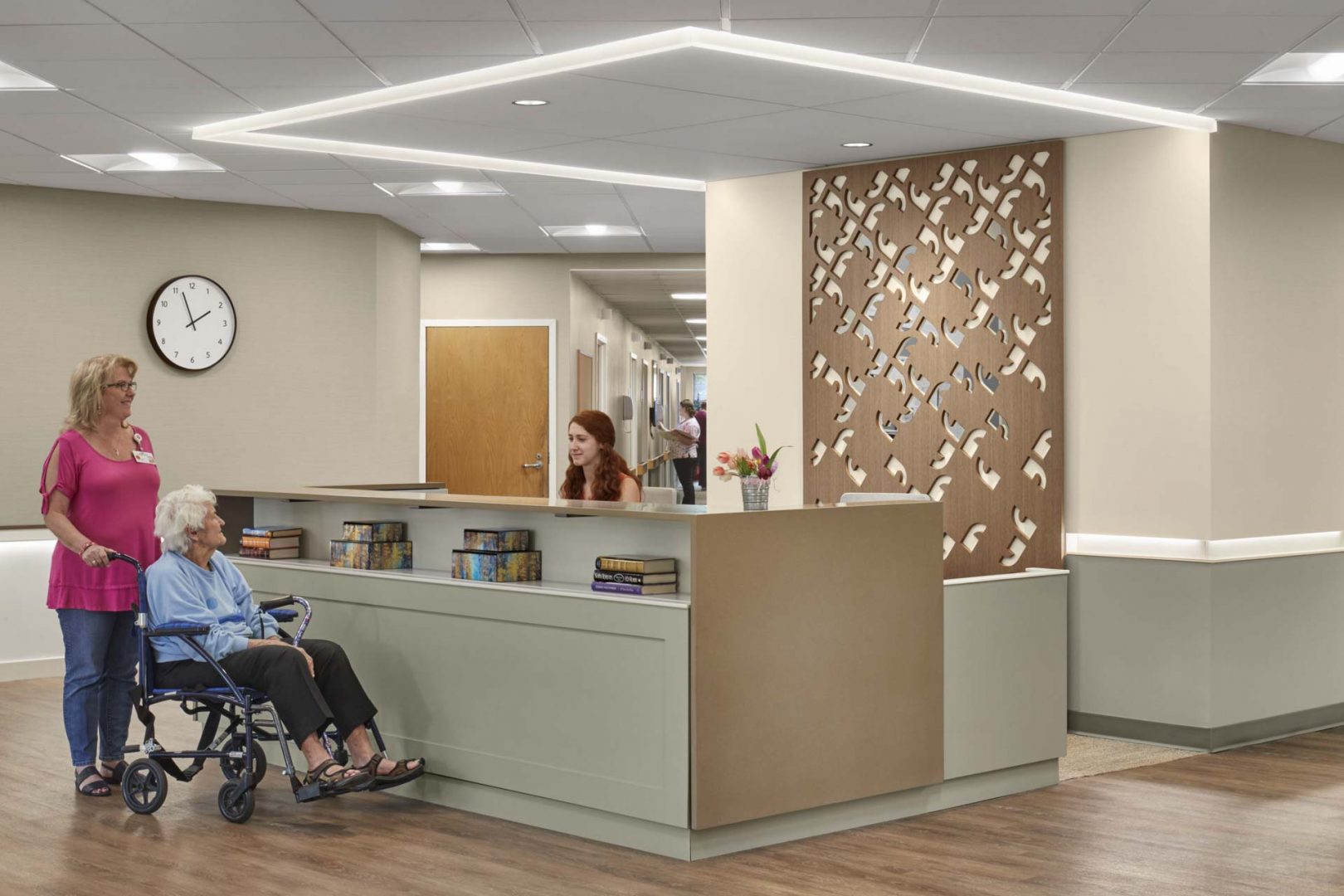 The 'concierge' desk allows staff to work on portable laptops, while having unobstructed views to monitor and interact with residents. An integrated shelf in the front of the desk was designed to accommodate mentally stimulating objects and activity baskets for residents to use.
A custom CNC-milled privacy panel, featuring an abstract interpretation of the Hartford Healthcare logo, positioned strategically placed openings to allow staff to oversee residents while working at a standing-height counter behind it. This semi-private work area is equipped with necessary day-to-day equipment, such as a copier and mini-fridge. The existing charting room was reconfigured with new finishes and millwork to serve as a productive 'heads down' work environment.
A Custom CNC-milled privacy panel allows the staff to oversee residence while working at a standing-height counter behind it.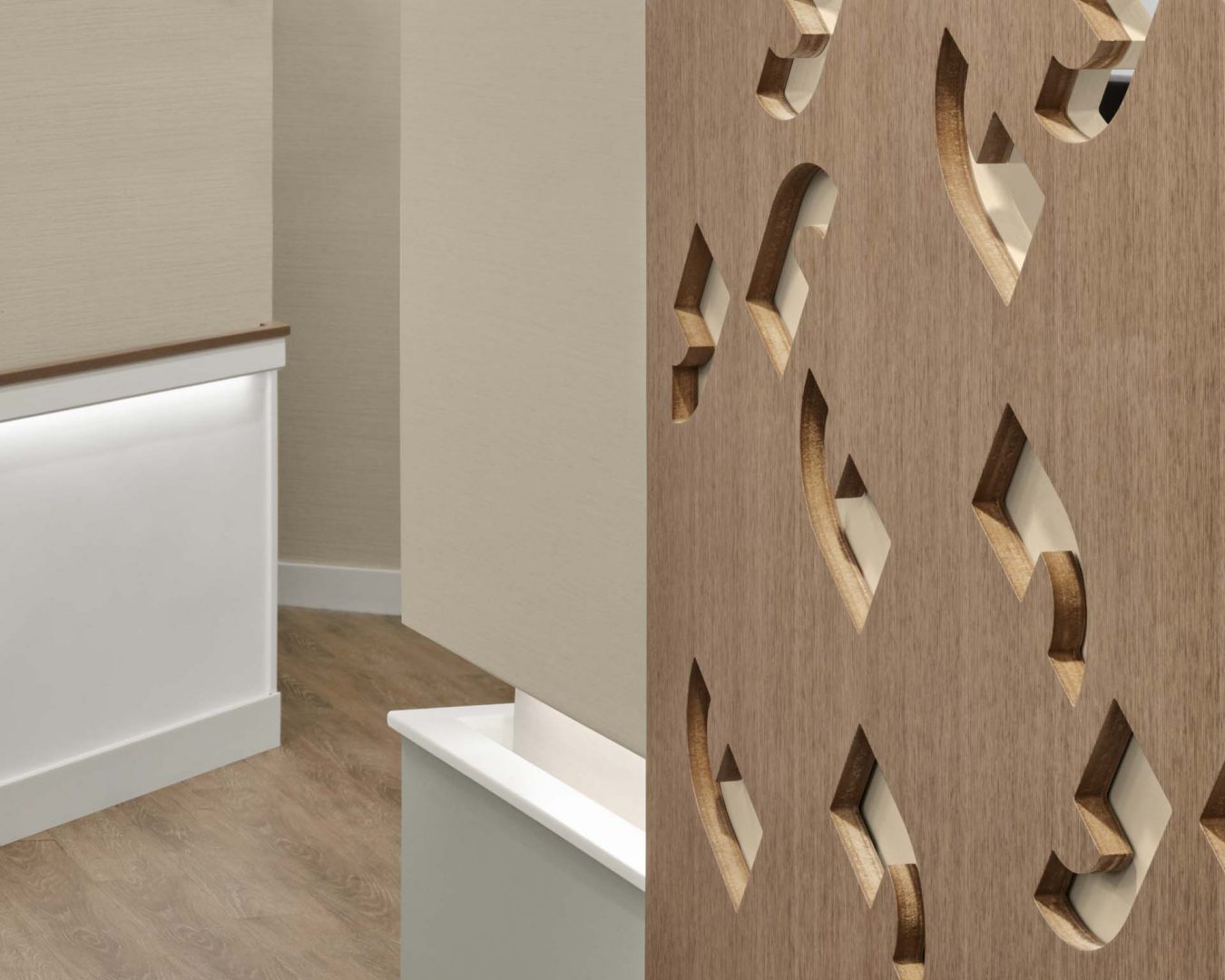 A handrail was cleverly integrated within the architecture to feel less hospital-like.
The Nurses' Station finishes and design were carefully considered. Durable, easy-to-clean materials were a priority. A handrail was cleverly integrated within the architecture to feel less 'hospital-like,' and specialty lighting was tucked within them to contribute to the ambiance of the space.
The renovation also created a series of cascading areas for resident enjoyment. These included a garden or activity room anchored by a fireplace and a large-screen for games or viewing, and an outdoor terrace, which allows natural light to reach into the center of the floor.
The design of the Nurses' Station, along with the rest of the renovation, has contributed to the well-being of both residents and staff at Southington Care Center.
Read more about this big transformation of a small but critical space at Southington Care Center.