Post Occupancy Evaluation at Thames Edge – Groton, Connecticut
At a recent "LeadingAge" national conference in New Orleans, we attended a session called, "Big Living in Small Spaces." Among other ideas, presenters suggested that seniors don't need large kitchens, so it's not smart to build them. We wondered, "Is that true?"
It's always a good idea to return to projects for post-occupancy evaluations to test theories and decisions. It's all about "designing precisely." We met with 12 residents individually at Thames Edge retirement community. All had been living there at least two years. All two-bath homes range from 1,200-1,800 square feet. All essential living is on one level arranged in an open plan, though some have walk-out basements. Bedroom/bath suites are at opposite corners of the house. They have covered decks or porches, accessible/adaptable baths, large windows with views, high-end finishes and dining options at the club house restaurant.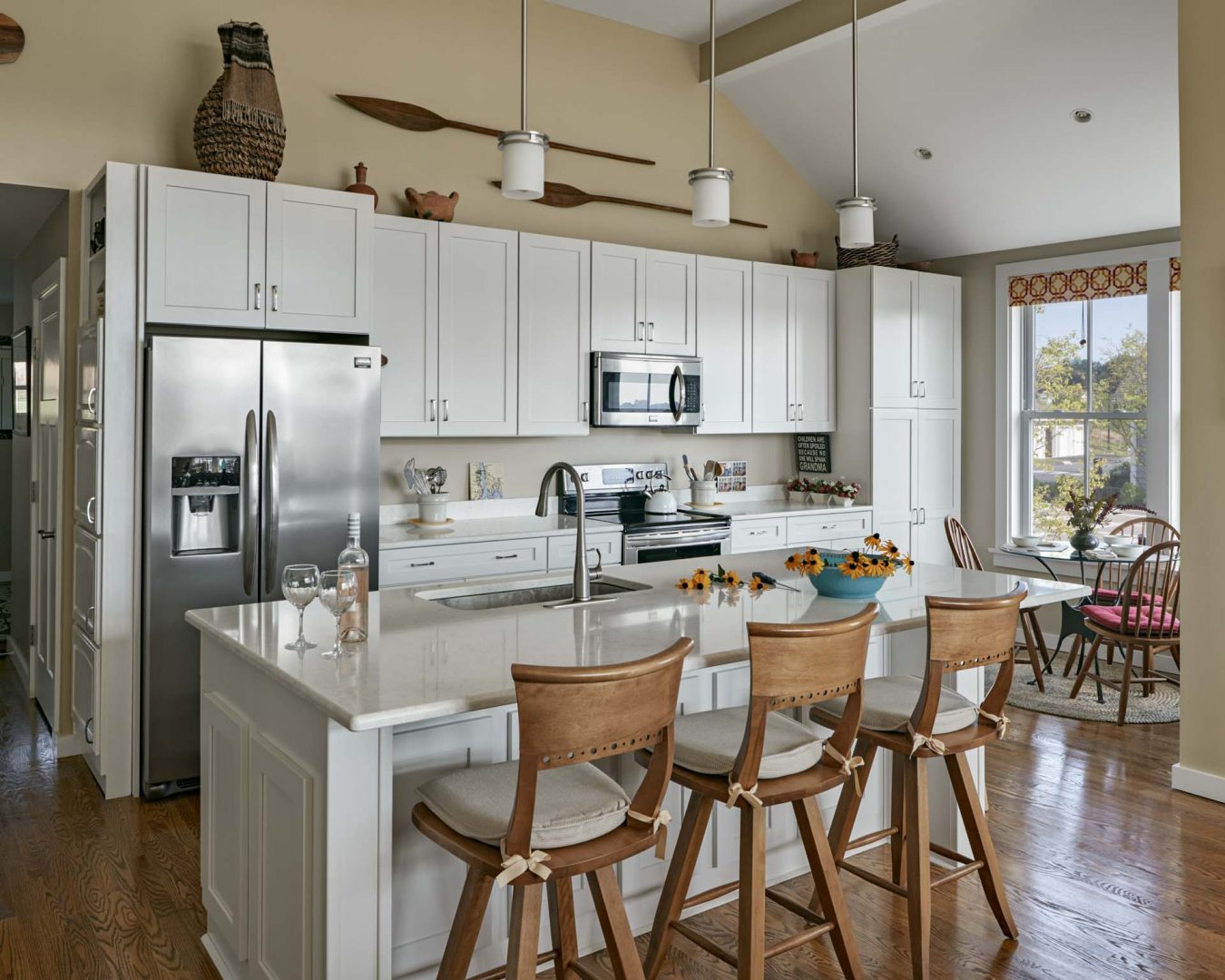 Well, one resident would have knocked me out with her best cast-iron skillet if we had suggested tiny sinks, two-burner stoves and ¾-size refrigerators for her kitchen. Most of our group still enjoys cooking and entertaining. While eating in a community dining room is fine occasionally, they like doing what they have always done: cook. That said, we did learn some important lessons.
Love: They appreciate the open living/dining/kitchen plan, giving them great flexibility to dine alone or with friends and family. Most in our group rejected formal dining tables, utilizing drop-leaf console tables behind sofas that can be expanded when needed but are otherwise out of the way. They love the feel of a larger home in a downsized space, with high ceilings and abundant light. They love the privacy afforded by the separation of sleeping suites. Very important is the feeling of safety and security. They love the abundant natural light and views of the river and coast guard academy.
Drop-leaf console tables behind sofas can be expanded when needed but are otherwise out of the way.
Dislike: Stackable washers and dryers, while space-saving, make controls too high for some. Even single-combo units, with front-load dryers at top, make it difficult for residents to find that pesky runaway sock. Best option: side-by-side units on storage pedestals put everything within reach.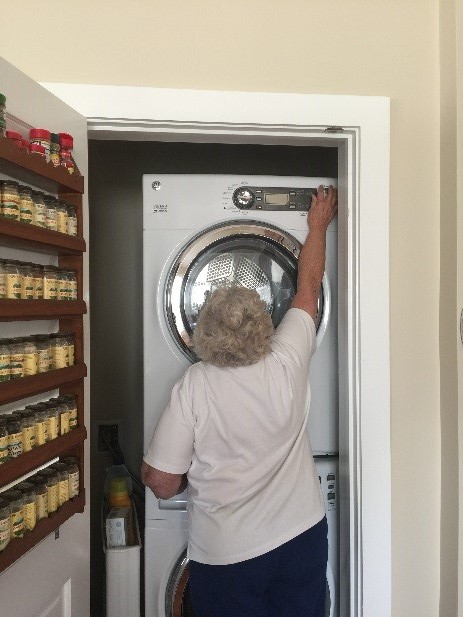 Stackable washers and dryers, while space saving, make controls to high for some.
Higher ceilings that allowed for extended upper cabinets looked nice and provided space on top for seasonal storage – or so we thought. Residents revealed this required a step stool (safety issue) or calling someone for help (inconvenience). Better Solution: Provide pull-down shelves above with upper cabinets similar to these from rev-a-shelf.
And then there was the issue of an inconveniently placed light switch, moved during construction because of space constraints. One resident made me pretend it was the middle of the night and try to find the switch in the guest bathroom. Embarrassing! Also, make sure numbers are large enough, and with enough contrast, on controls such as thermostats.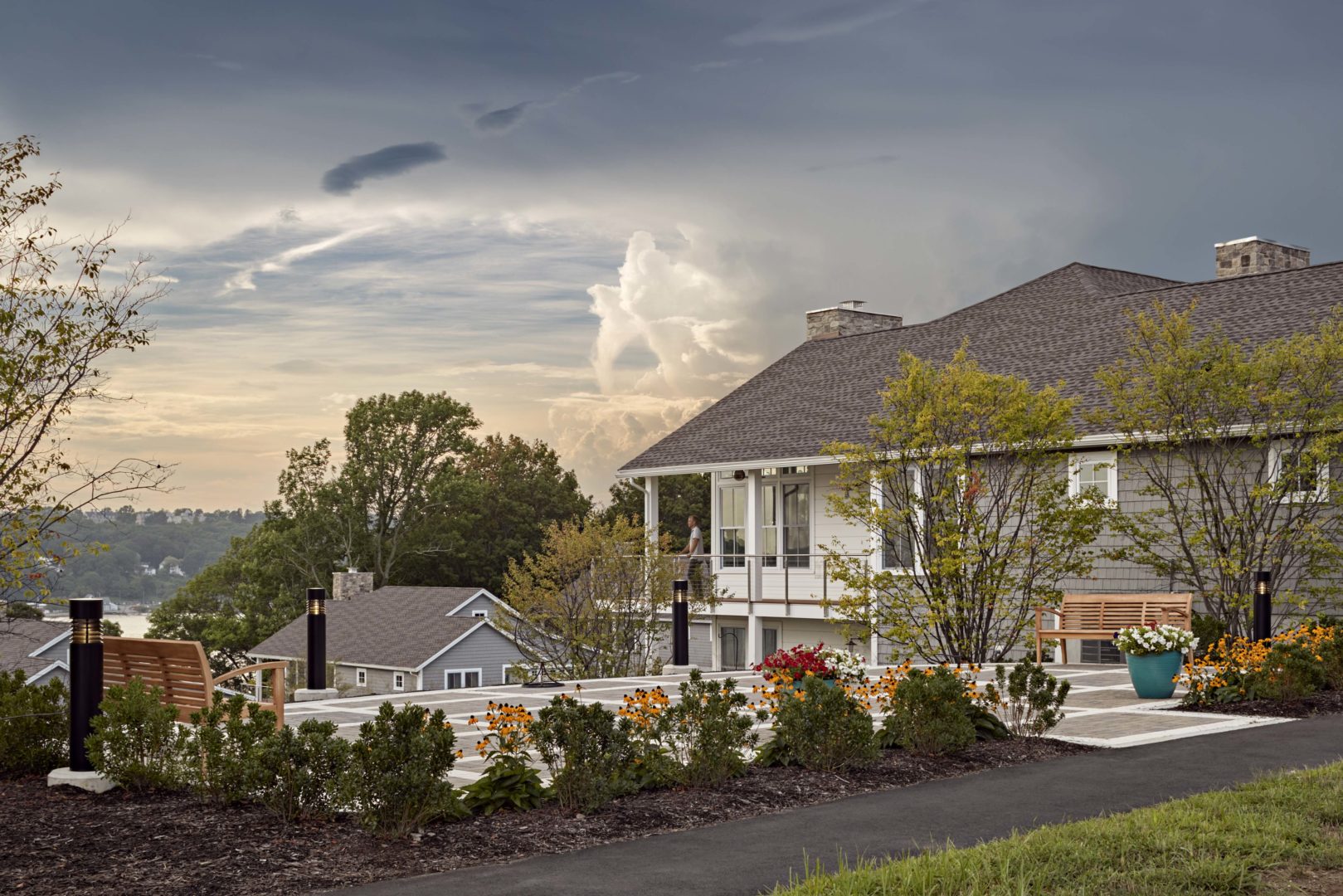 The most important lesson of all: Seniors thrive on independence. We should do everything in our power to help them achieve that for as long as possible.