The plan to return to the workplace is not a one size fits all strategy. That is why we have developed the Workplace Readiness Plan – a custom assessment and planning service which offers guidance for a safer and more productive Day-1 return to the office. Amenta Emma's team of qualified professionals will assist you in analyzing your workplace, offer tailored planning recommendations and provide consulting to build and communicate your operational policies surrounding COVID-19. Partnering with our long-time collaborators, we can provide turn-key services to strategize and implement space planning, deep cleaning, HVAC modifications, and construction implementation services all for you. One team to help you sift through the myriad of guidance and regulations and get the job done right.
Our Workforce Readiness Plan focuses on 2 critical aspects for preparing to return to the office:
Facility Readiness:
Workplace assessment & recommendations:

Workforce priority analysis

Risk map for social distancing

Staffing space allocation

Office circulation and access control

Building engineering (HVAC)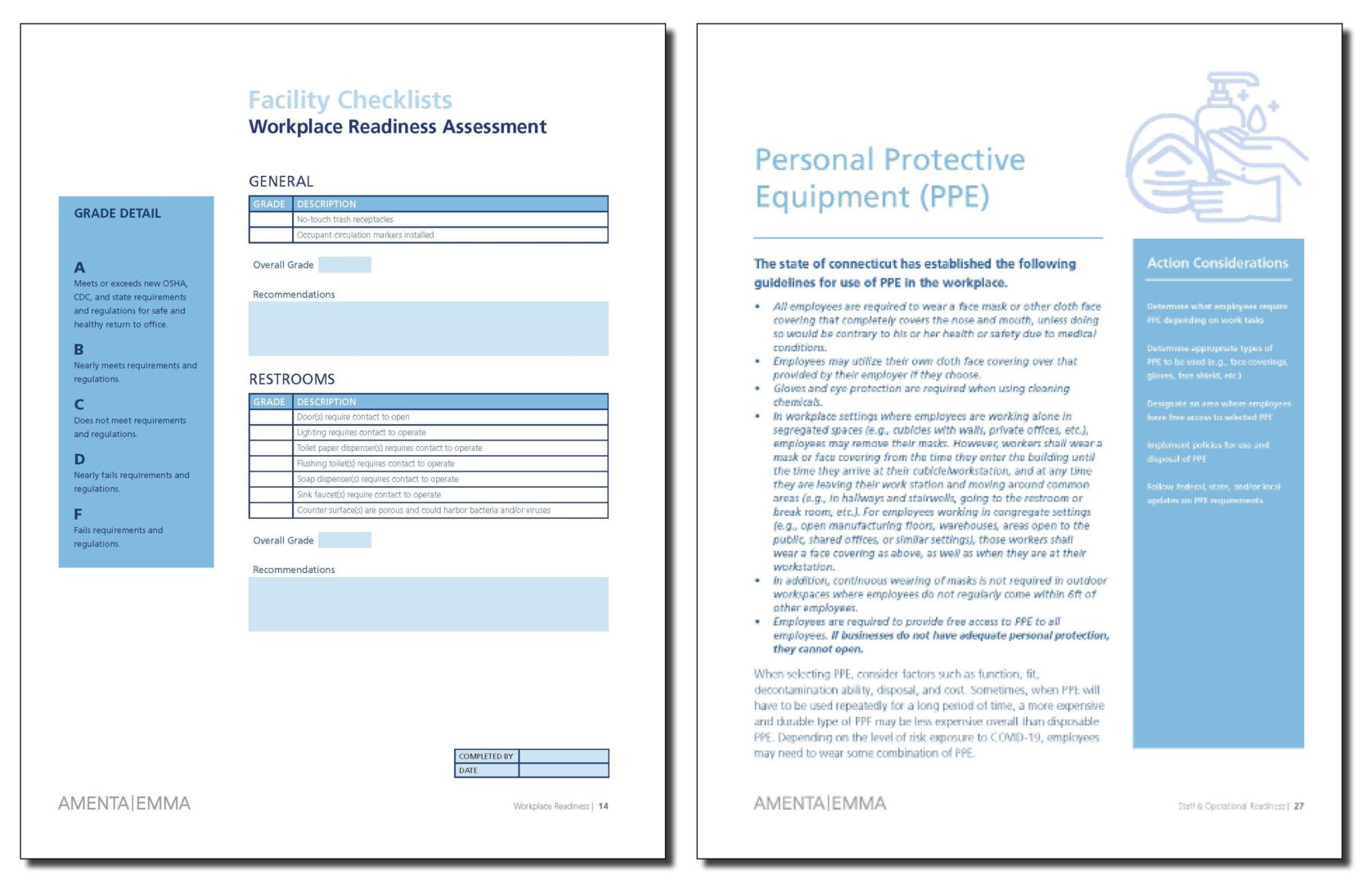 Staff & Operational Readiness:
Guidelines for developing staff readiness policies:

Communicating basic exposure risks

Flexible work hours/Work from home

Travel rules and/or restrictions

Guest & visitor access
Infection screening practices
Delivery restrictions
Signage to communicate safe workplace guidance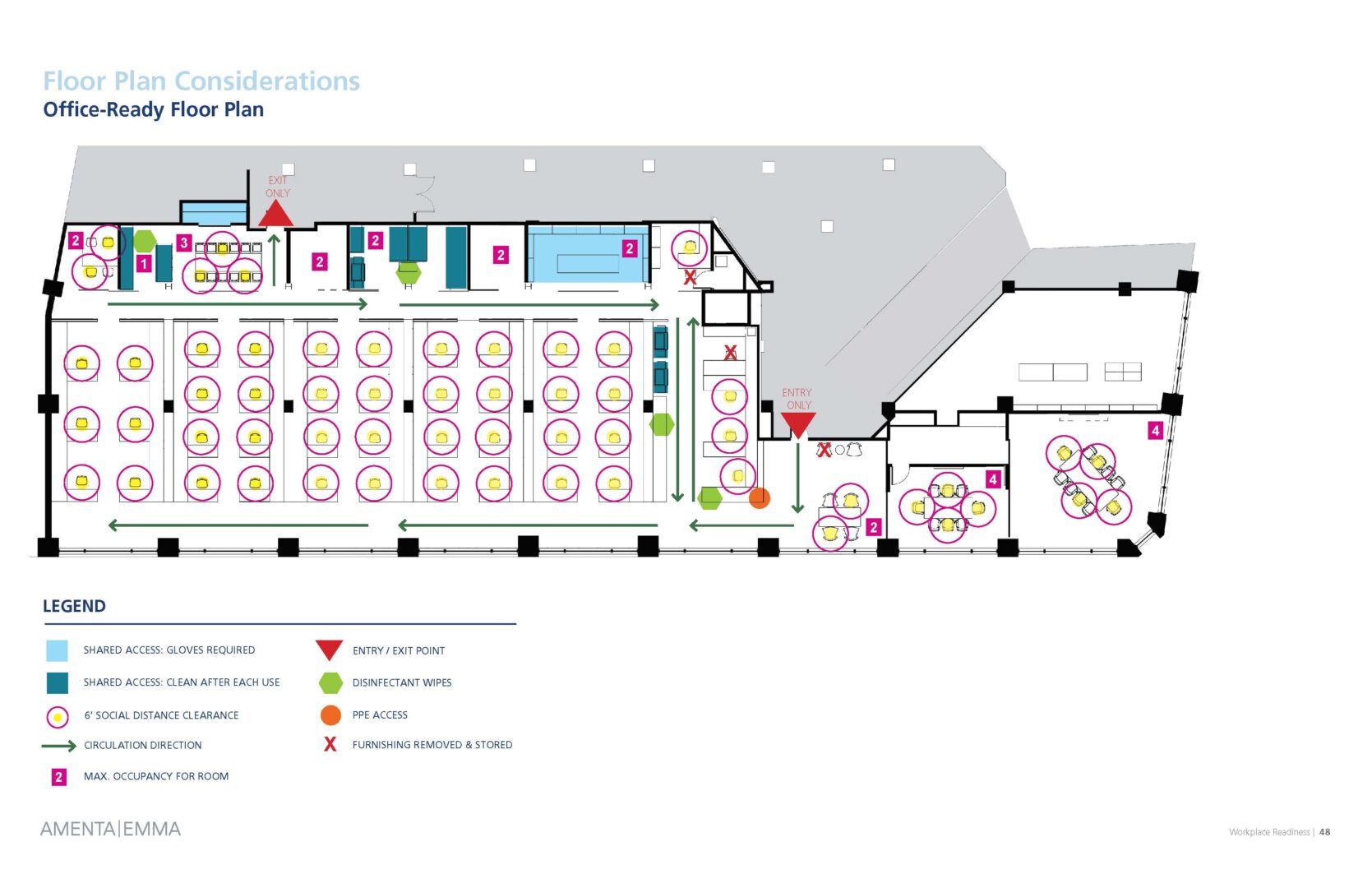 Example of an Office Re-Open Plan developed through our Workplace Readiness Assessment
Contact us today to find out more about how we can help you prepare for a safe return to work in the office.