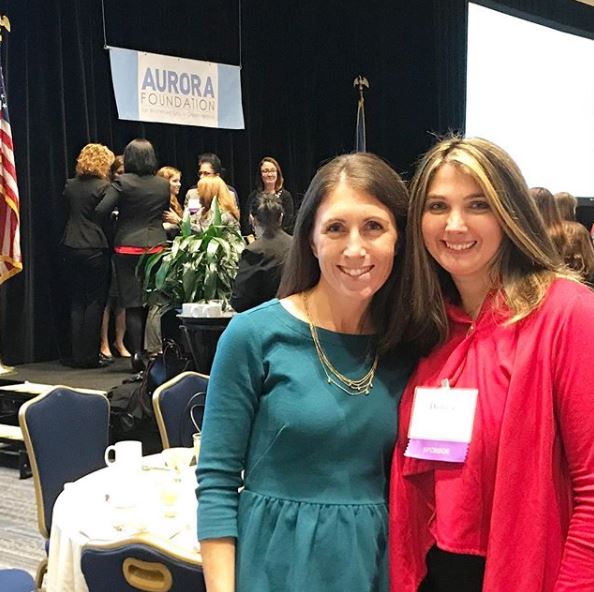 Jenna McClure, AIA, LEED AP, and Debra Seay, AIA, WELL AP, at the Aurora Foundation Breakfast.
Today, we celebrate International Women's Day. The occasion provides a perfect opportunity to take stock of our profession and personal career paths.
The truth about women in architecture is not positive. While one-half of students who graduate with a degree in architecture are women, those numbers are not represented in the profession. Only 20 percent of women are licensed architects and only 17 percent are partners or principals, according to a Dec. 15, 2018 article in The New York Times.
We have the power to alter that truth, as demonstrated by the overwhelming attendance at a recent Women Who Build Leadership and Networking Summit in its fourth year, and by groups such as the new AIA Connecticut Women in Architecture Committee and the well-established Professional Women in Construction, which has held women focused events since 2014. Women are coming together to talk about issues of gender inequality in the architecture profession, issues such as pay imbalances and the fact that women typically are not promoted on merit alone. It is so encouraging to know there are resources and support available to each of us.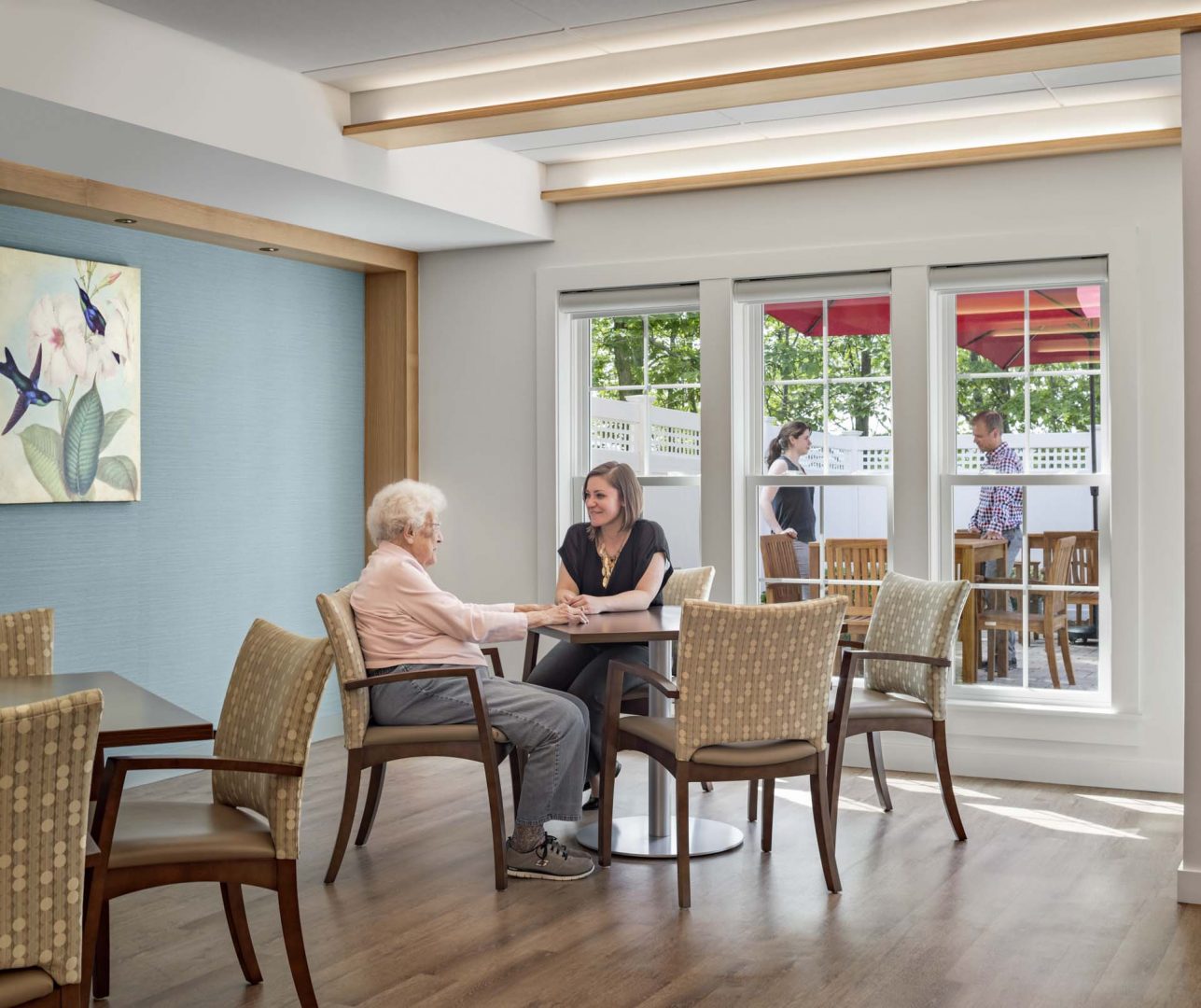 Emily Knipe, IIDA, WELL AP, visits with a resident of her award winning memory care project at Avery Heights.
By attending events focused on women, we have learned strategies for growing our network. We have learned to set personal goals and how we can achieve them. But most importantly, these events have shown us that if we want to continue to advance within our companies, we have to be our own advocates. Be confident, know your value, and be willing to take the risk to ask for it. Networking with other women in the industry helps us develop these strengths, as does our internal mentoring.
At Amenta Emma, we mentor laterally. We meet monthly to check in on one another's goals. We discuss struggles, provide advice and support, and encourage each other to be proactive with our goals. We also pay it forward by engaging our youngest female staff in our mentoring group, and we attend events to grow our network.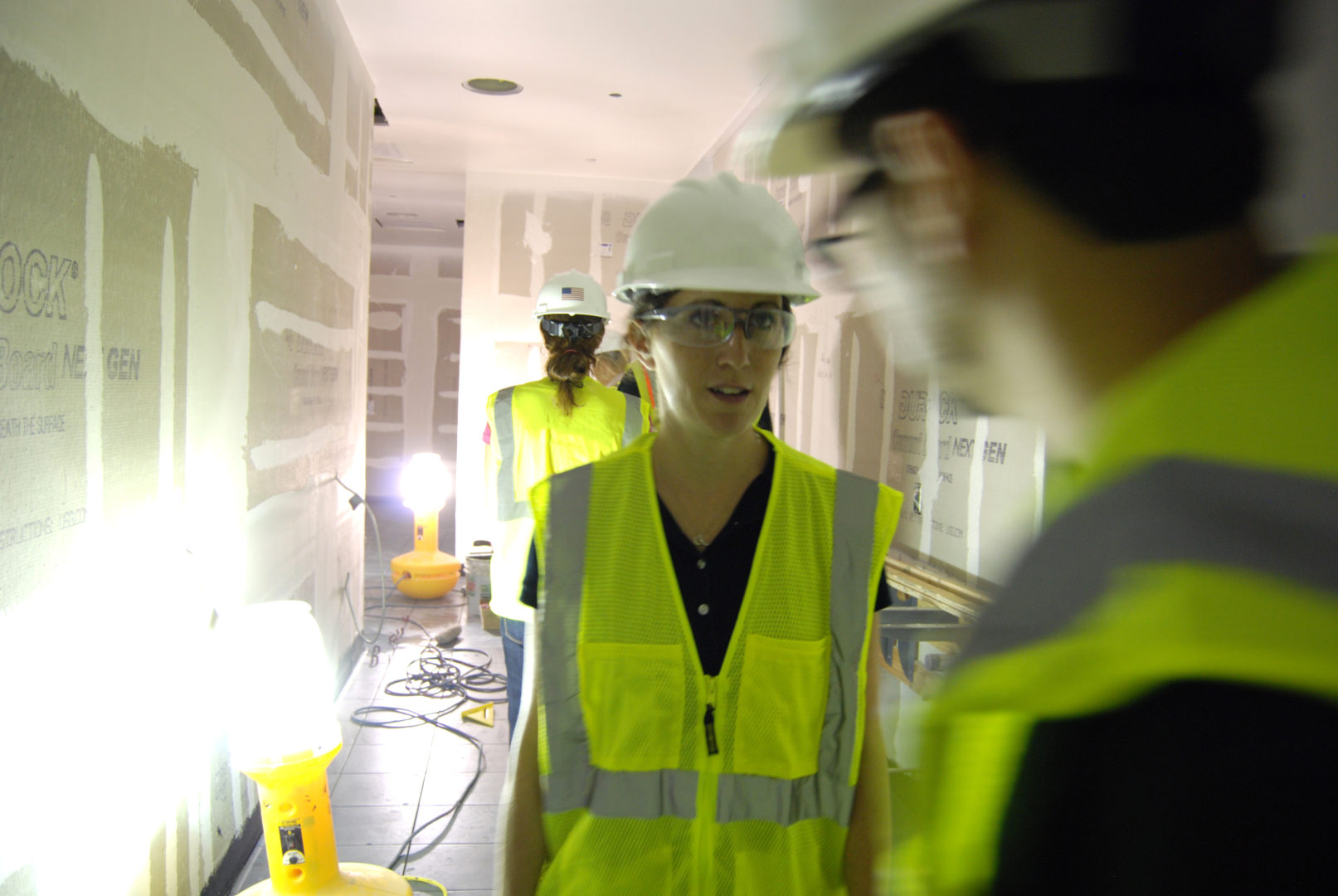 Jenna McClure, AIA, LEED AP on site at the Visual and Performing Arts Center at WCSU.
We know that if we want things to change, we have to make it happen. We are architects and designers. Gender should not play a role.
With the help of the growing community of women in the profession who look to support each other, we now have a place to go for career guidance. We can develop relationships with women in leadership to talk about their personal paths to success. Given the proper tools, we too, can develop into successful leaders in the architecture profession.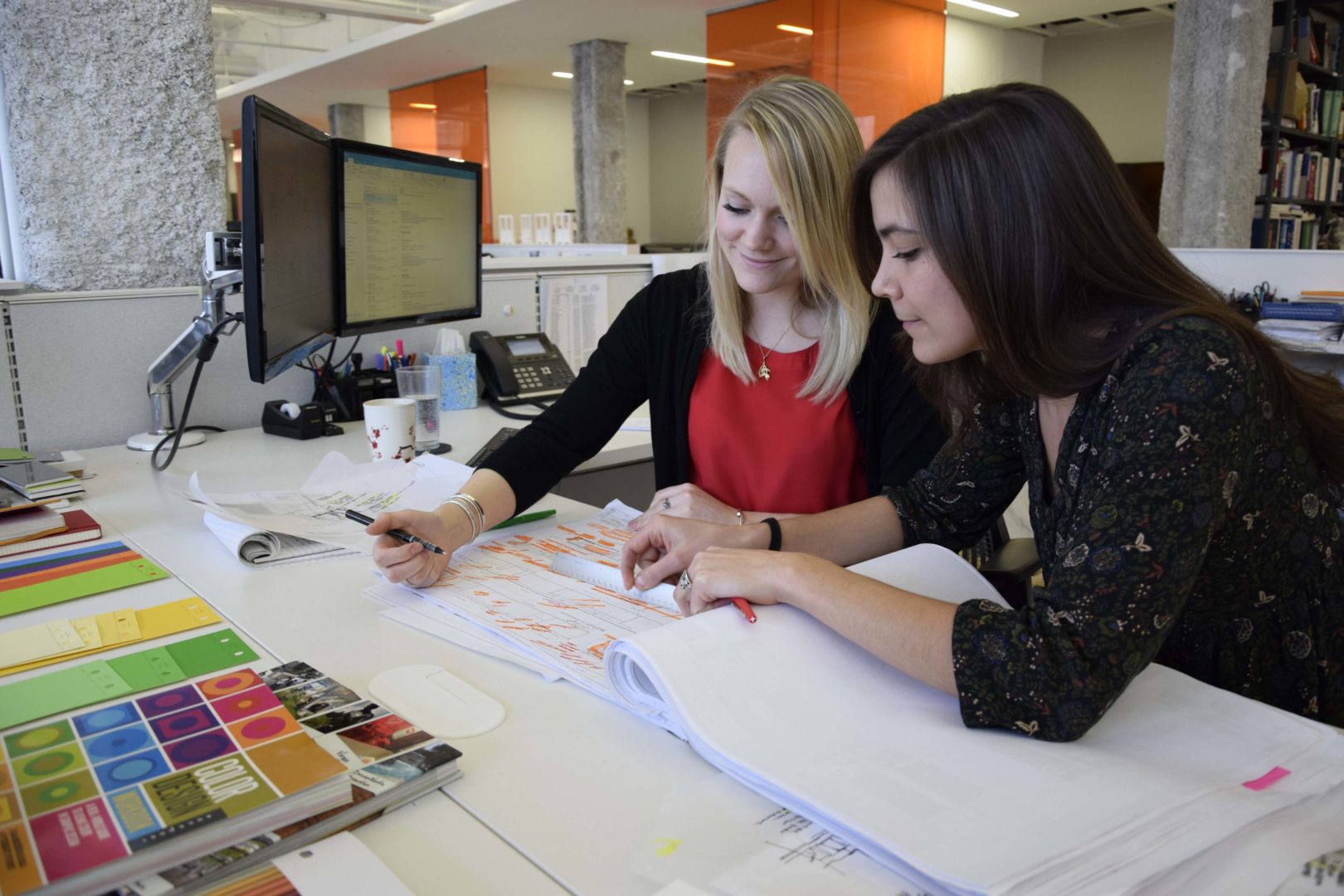 Licensed Architect, Michelle Lanney, working with recent graduate, Sam Amoroso.
Written by Debra Seay, AIA, WELL AP, Jenna McClure, AIA, LEED AP & Emily Knipe, IIDA, WELL AP