Cell phones may have caused phone booths to disappear from city streets, but these same phones are causing them to pop up in open-office cultures. As humans, we still have a basic need for privacy.
The diversity and flexibility of these small spaces makes them very relevant in today's office plans. Phone booths can be spaces where employees can take a quick personal call, or they can be a destination to work away from the desk.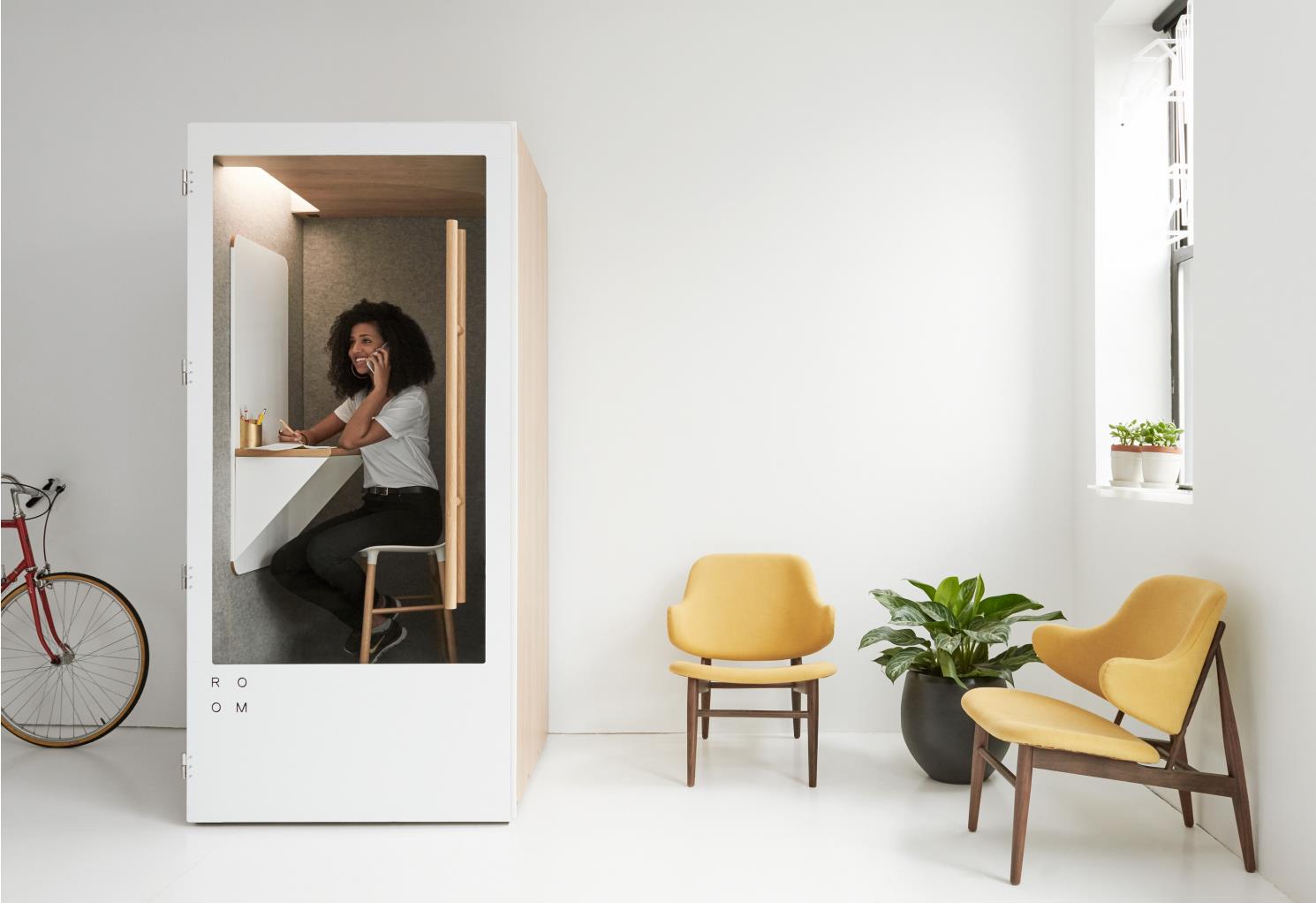 Soundproof booth by ROOM
As we've discussed in other blogs, the open office floor plan, now fairly standard for office planning, has some disadvantages that have become more apparent over years. Complaints about lack of privacy and loud work environments sometimes have led to less productivity and discontented users. These concerns have started to shift the focus of the open office, and the phone booth has become one solution to these issues. To be successful, the open office plan needs a phone booth much like it needs low partitions and access to daylight. Offering the user choices on where and how they work can make a significant impact on their experience and greatly improve an otherwise public floor plan.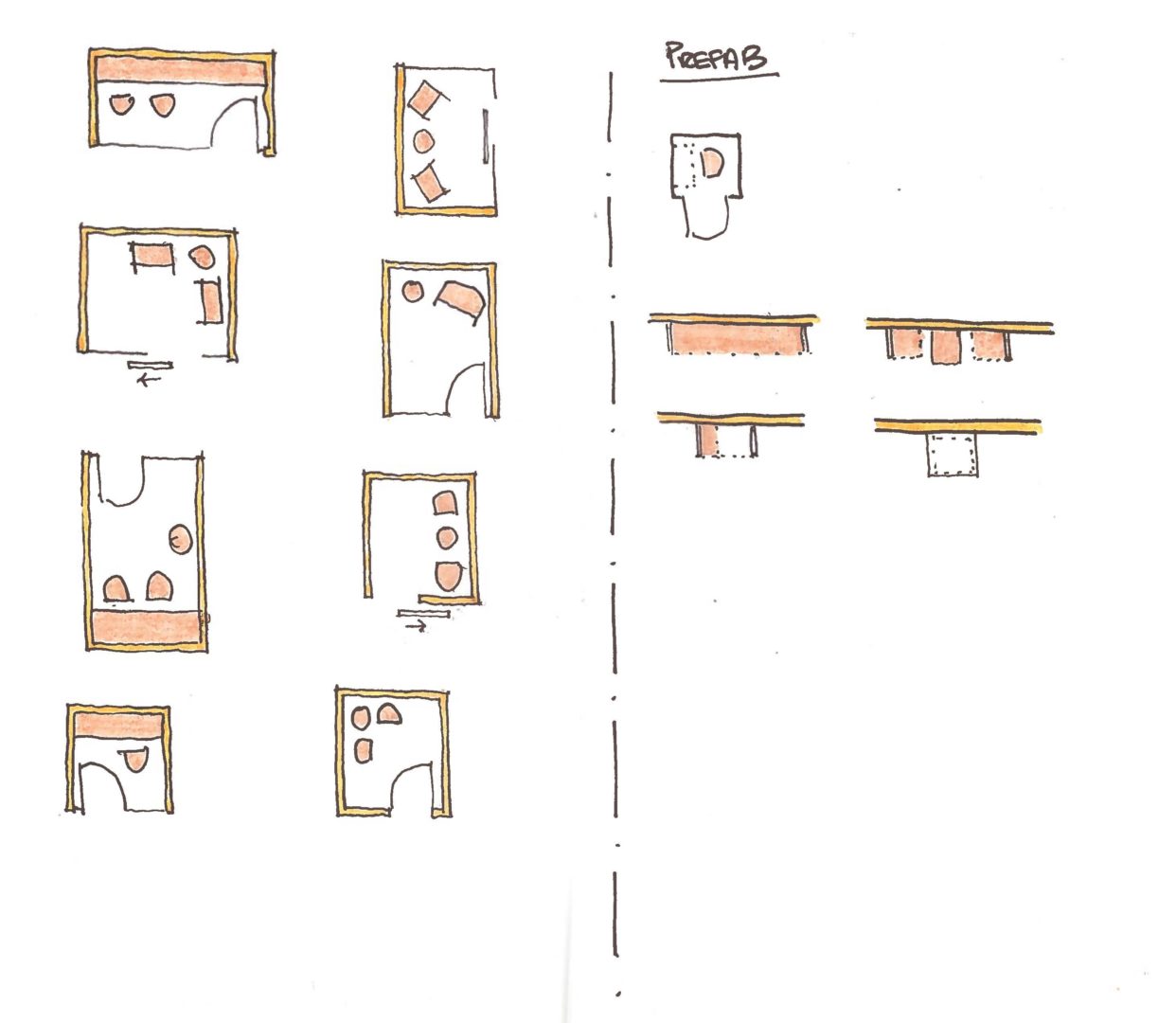 Looking at broader trends outside of our work, modular/prefabricated units are increasing in popularity. Available in a variety of price ranges, these pods are significantly smaller than traditional phone booths but include all the technology necessary in a modern office. In terms of constructability, their transient nature gives them clear advantages and allows for ultimate flexibility in placement and even relocation. In the same realm, wall hung units/pods also are emerging as popular alternatives to the traditional phone booth. These wall mounted "pods" also range in size and style, but the concept is always the same — to provide a space away from a workstation that offers flexibility and choice in the everyday work experience.
Custom seating by Studio O+A
Whether prefabricated or traditionally built, the phone booth of tomorrow seems to be decreasing in size and increasing in technology and flexibility. Acoustical concerns, accessibility and privacy will continue to dictate the phone booth aesthetic but having a more intimate scale will allow for more phone booths to find their way into office planning. The open office needs these spaces to continue evolving and to offer choice and create a flexible, appealing work environment.