When Conning & Co., a leading global investment management firm serving the insurance industry, leased two upper floors in Hartford's 26-story Gold Building, a significant design challenge was to create volume and openness in a sprawling horizontal space with a compressed ceiling height of less than 9 feet.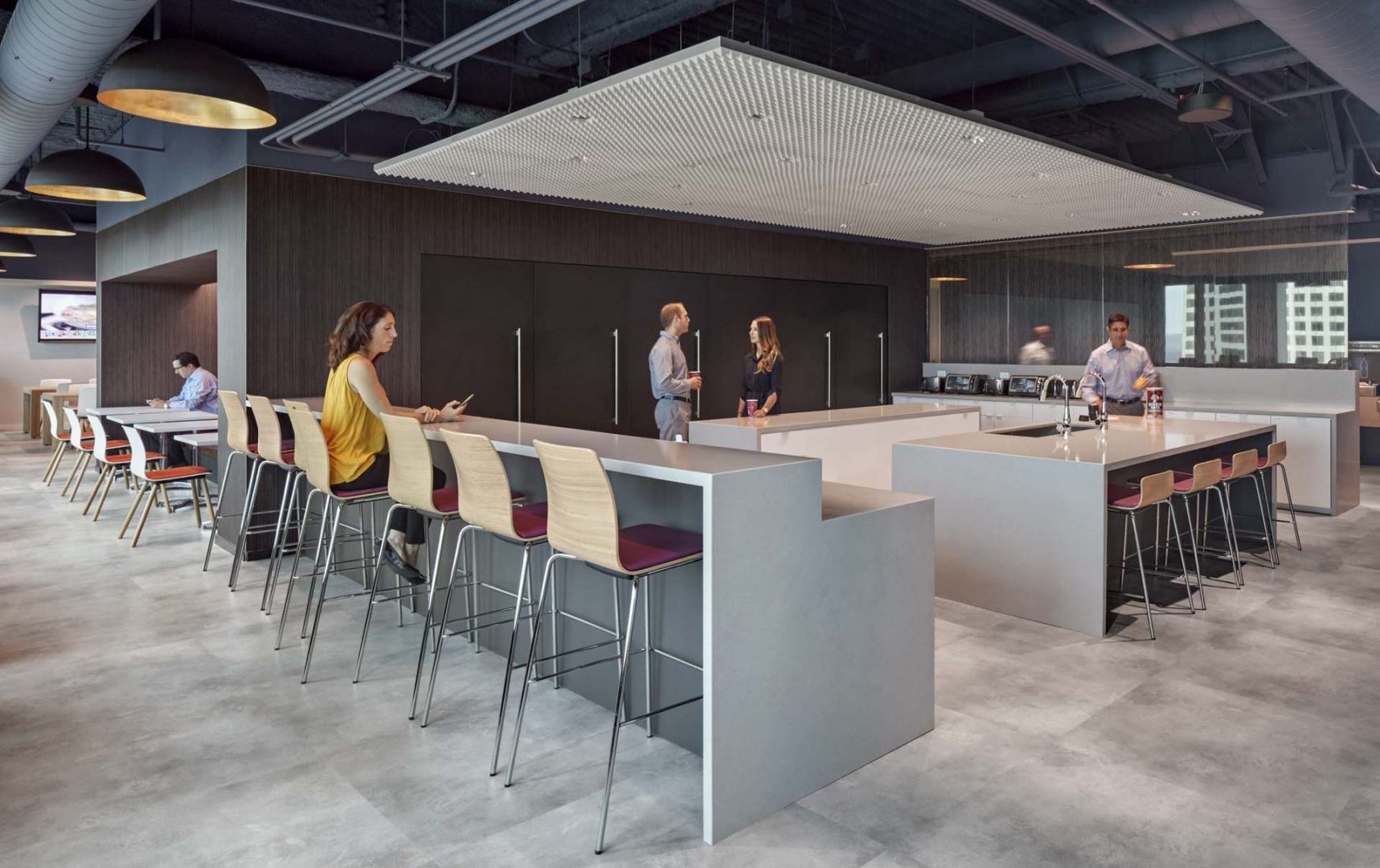 We solved the dilemma by opening not only the floor plan, but the floor-to-ceiling compression with the clever—and economical–use of an ordinary t-bar suspension grid in major spaces. The bars were placed at intervals of 4 inches, rather than the typical 24 inches to accommodate acoustic ceiling tiles, and the spaces between the bars were left open allowing the eye to penetrate the ceiling plane. The volume was further enhanced by the stark contrast of the bright white ceiling grid and the sky blue ceiling plenum above. In the more intimate areas, the Work Café, for instance, the grid was held back to reveal the full height of the floor to floor space. A white acoustic "cloud" was hung from the "sky" over the areas most likely to produce distracting noise. Although conference rooms and most workstation areas utilized a traditional hung ceiling, the open grid ceiling was used in major spaces, such as reception, the trading area, and all circulation pathways.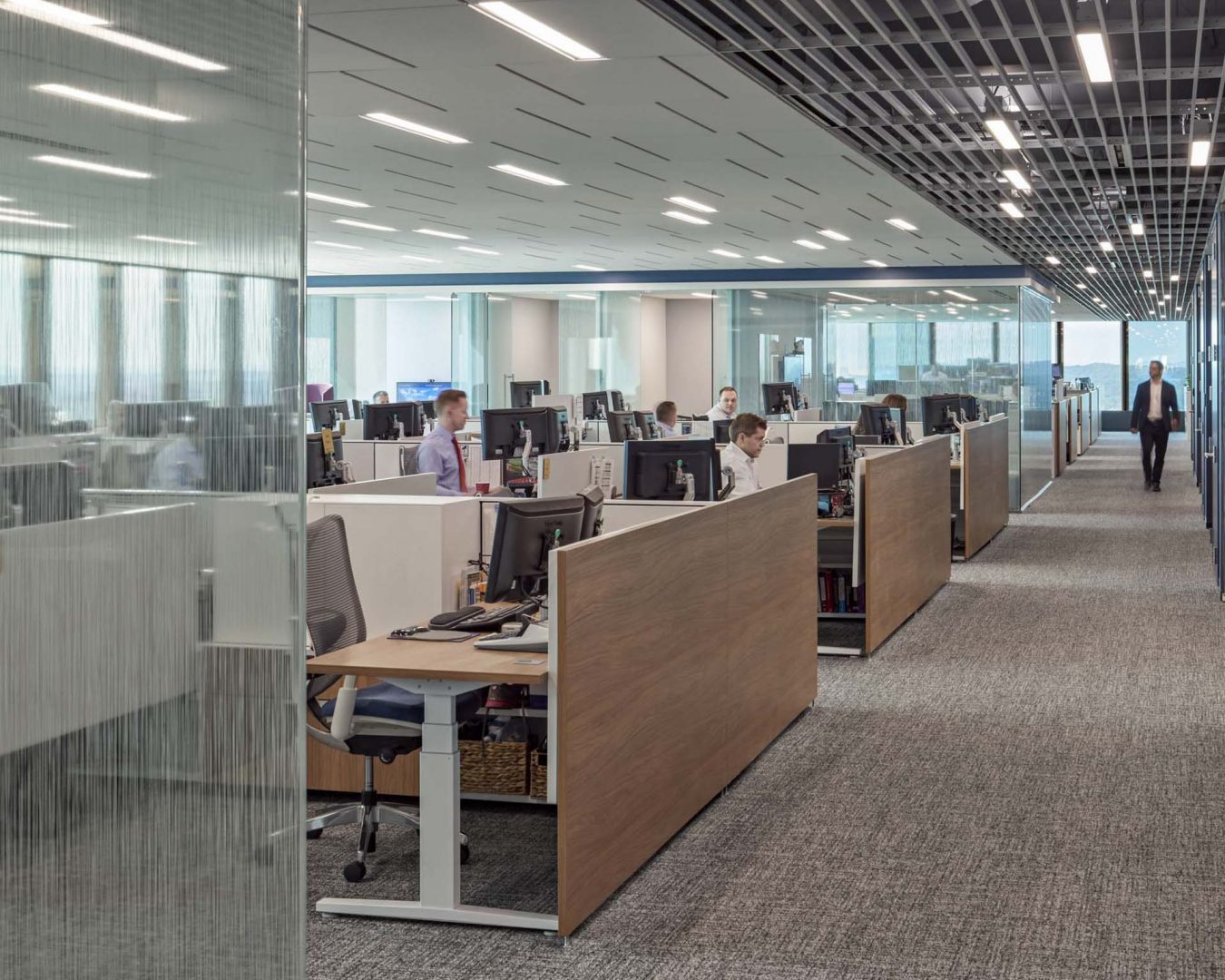 It just proves that dramatic design can be achieved by thinking of ordinary materials in new ways, and by using color to emphasize the overall design—in this case the concept of sky and clouds. Now workers in the center of each of the 25,000 sf floor areas enjoy the feeling of being hundreds of feet in the air, whether or not they sit by a window.